Conference packages
Aparthotel Delden is excellenty equiped for conferences and meetings. Particularly if you want to add an active, sportly or teambulding programm.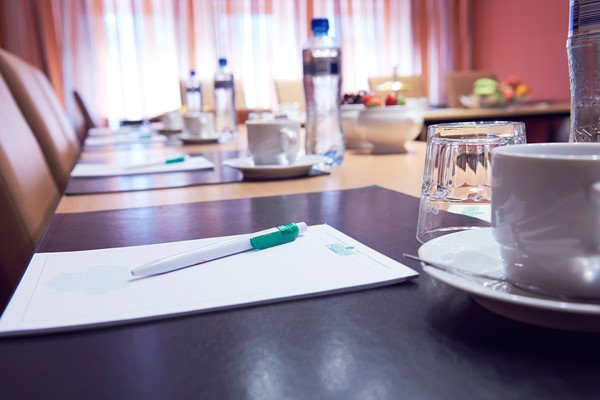 This most unique conference hotel in Twente is equipped with meeting rooms from 5 to 150 people. In addition, the hotel has every possibility to combine effort with relaxation.
Our indoor tennis hall and outdoor football pitches provide all options for active or sporting elements in your program. ear we offer tailor-made team building programs!
Economy and business meeting packages
Aparthotel Delden offers meeting packages in economy and business. If you want cake at reception, fresh fruit in the hall, unlimited spring water and soft drinks and a beamer in one of our business rooms, choose a business package.
See also our page for group trainings and meetings
---
Company parties
You want to organize an original company outing? Here you will find everything for an unforgettable staff party.
Aparthotel Delden has been organizing high-profile parties in Twente for more than 25 years. Aparthotel Delden is the best choice for every kind of company party or company outing. The banquet rooms are suitable for groups of 20 to 200 people.
Getting some fresh air on the Solex, playing a ball on the golf course or taking a gamble in the casino. Whether you want to organize a sporty, active or relaxed staff party, everything is possible at Aparthotel Delden. Experience the best evening together with your team.
---
Hotel stay long & short
Do you want to spend a business overnight in a personal environment? In this hotel you are not a passant but you will find a warm living room. "hoeskom'n" is called that in Twente.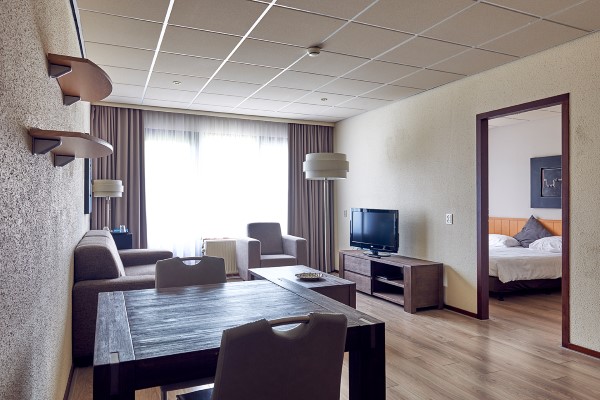 It is precisely those who seek accommodation for a long time often find a home in this hotel. A cozy bar with no fixed closing time and with personal contact, where else can you find it. Free WiFi throughout and an internet corner with free printing.
You also have the opportunity to use our recreational and sports facilities. In the evenings on the tennis court or to the sauna. The presence of the golf course means that you can invite your relations for your round trip or that you can use your business stay to get your GVB!
See also our page for short or long business stay
---
Meetingbreaks
During your meeting, get a breath of fresh air and put everyone back on the spot again? Aparthotel Delden offers a number of unique possibilities for a meeting break. And all in or directly at the hotel.
What do you think of a golf clinic? You will get to know the various strokes in golf in a relaxed way. For those who already have golf experience, you can arrange a t-time on our own golf course.
Or back to the times of Al Capone! For groups of 30 people or more, we can organize a casino evening. Cozy play together, play roulette or blackjack. An indoor shooting program with various shooting components is also possible. Just let off an hour of steam, because the bow can not always be tense.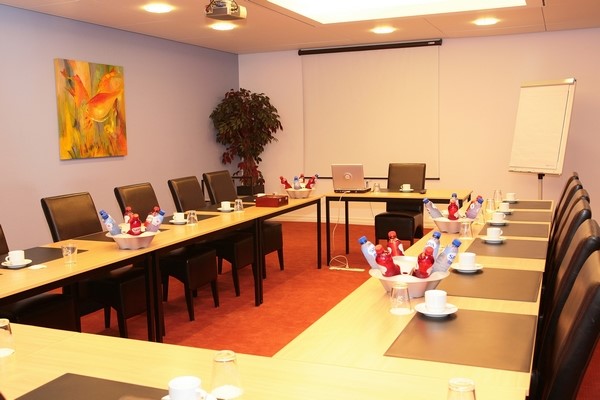 ---
Group meetings and trainings
Aparthotel Delden offers unique possibilities for a meeting break. And all in or directly at the hotel.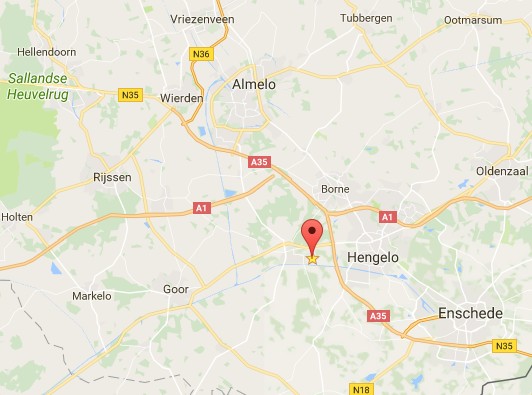 Also see
Beneficial training and group meetings
-
-