For kids
Aparthotel Delden is extremely suited for families with kids. Come over for a day, a weekend or perhaps Christmas or new-year?
A spacious terrace has been created for all ages to have fun.
But also a game of tennis, bowling, Supa-golf (outdoor) or a swim is possible.
Aparthotel Delden is rightly the most child-friendly family hotel in the Netherlands. For a pleasant afternoon, a grandiose weekend with your children, grandchildren, parents or grandparents. With the family or the whole family!
---
---
Indoor playing area
For all ages - good or bad weather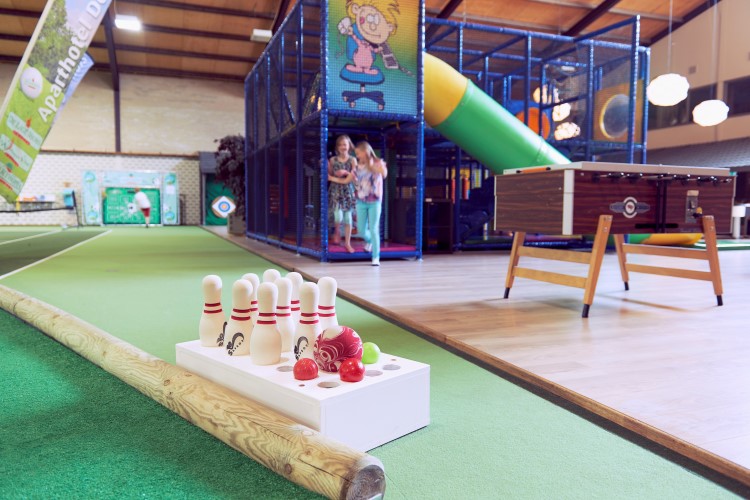 A spacious terrace has been created and of course you can have fun with darts, billiard, pool table, table tennis, table football, Sega mega mini game console and for the little ones there is a color corner. For the children there is a beautiful and child-friendly climbing equipment.
On the new part you will find an inflatable climbing tower, curling, Jeu de Boules, panna cage, hockey field and even a mini-cinema!
Read more
---
Supa-Golf
Supa Golf is the type of golf that can be played by anyone. It has the trill and excitment of the "real" golf game but cn be played without instruction or experience.
Ideal as a family activity, for a bachelor party, as a teambuilding, for children's parties or other group outings. It has come from Australia and is based on the real golf game, but with larger golf clubs and specially manufactured plastic golf balls. This makes it much easier and therefore more fun to play golf.
A 9-hole round on the Supa Golf Course takes about 1 to 1½ hours.
See our page party & day packages for groups
Read more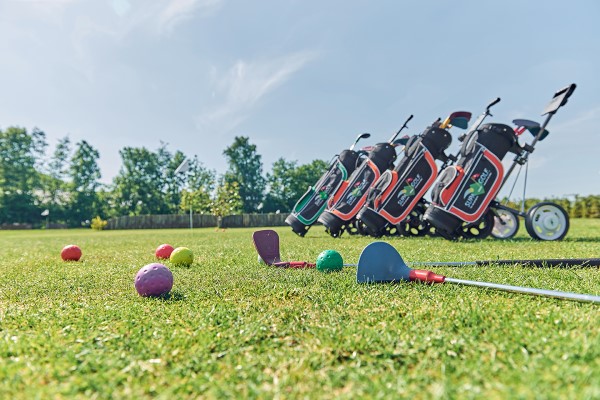 ---
Bowling
An evening of bowling is night of fun for all ages. Let the bowling-balls roll!
Just a fun game of bowling with the two of you, with your family or with a larger groups.
Always a good time.
Aparthotel features 4 bowling alleys. These can be used by hotel-guests or by groups from 20 persons upward in combination with one of out buffets.